(Tripod/Lycos hosts these Web pages for free. This gives Tripod/Lycos the right to present advertisments when you select one of the pages. Please Note: The Wood Carver's Porch or its owner does not have any control over what is advertised therefore, they do not endorse any product, service or Web page in these ads.)

Due to the number of thumbnails on this page it takes
a little bit to download. Please be patient.


Patterns for Chattering Chippers
You're at the Porch's pattern page
We're glad that you stopped by
And if you are a carver,
Pick one you'ld like to try.
They're here, my friend, for you to use
(Some serious, some lampoon)
At least one new one every month
So plan to come back soon.
(Poem by Don Burgdorf)
(Click the thumbnail image to get a full sized version)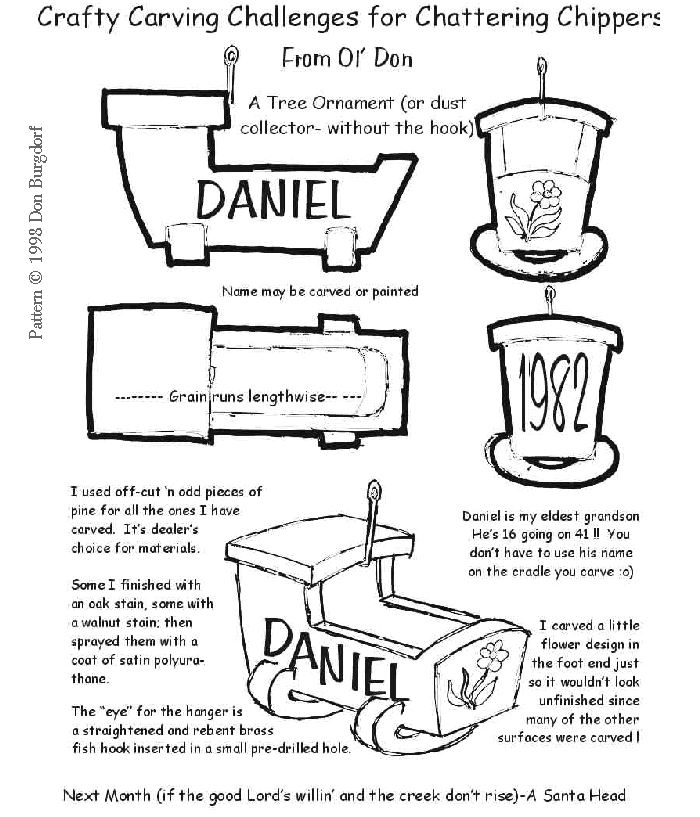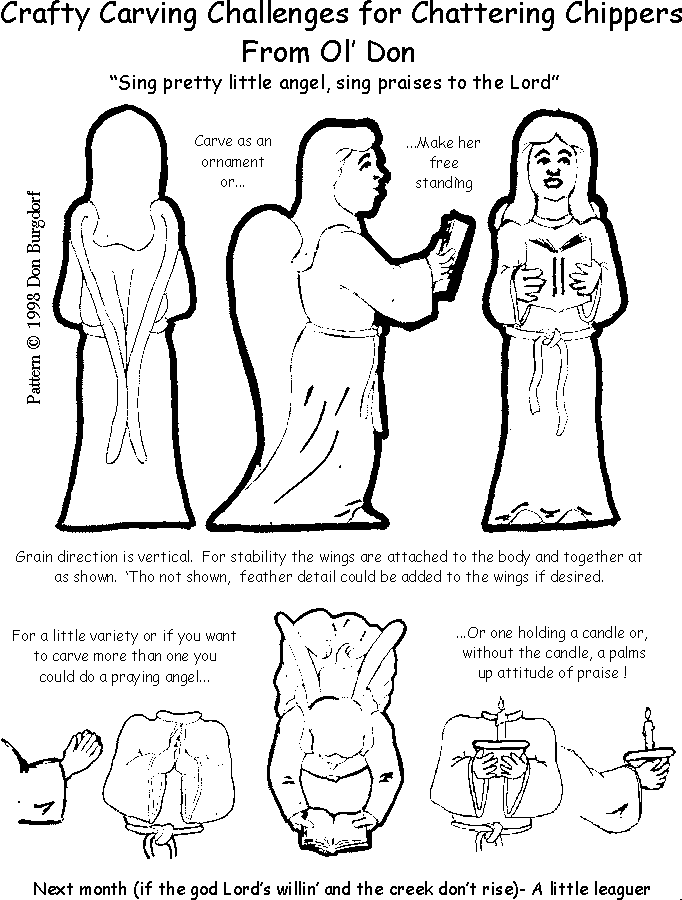 Cradel Ornament Santa Ornament Angel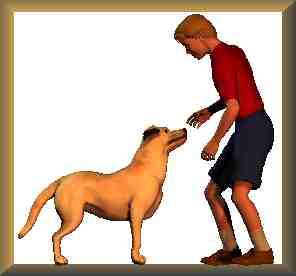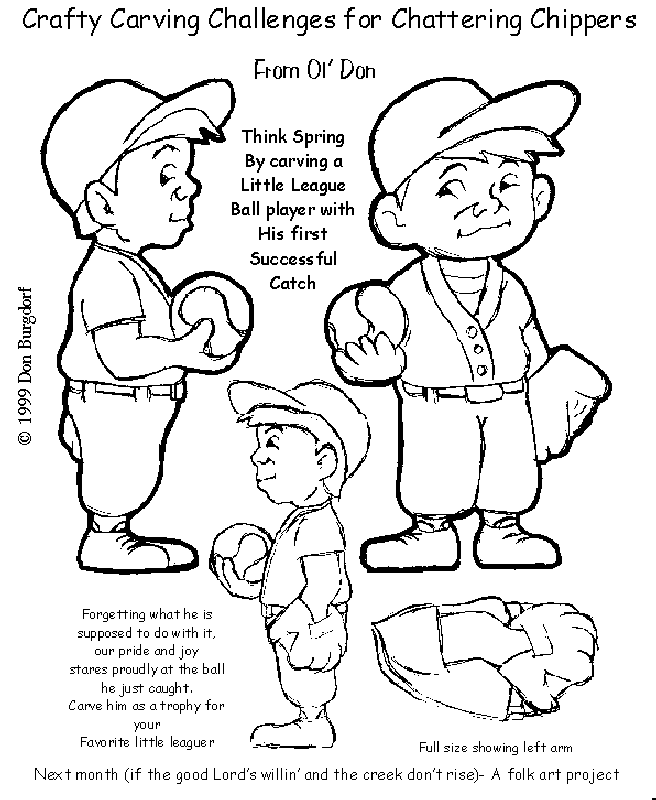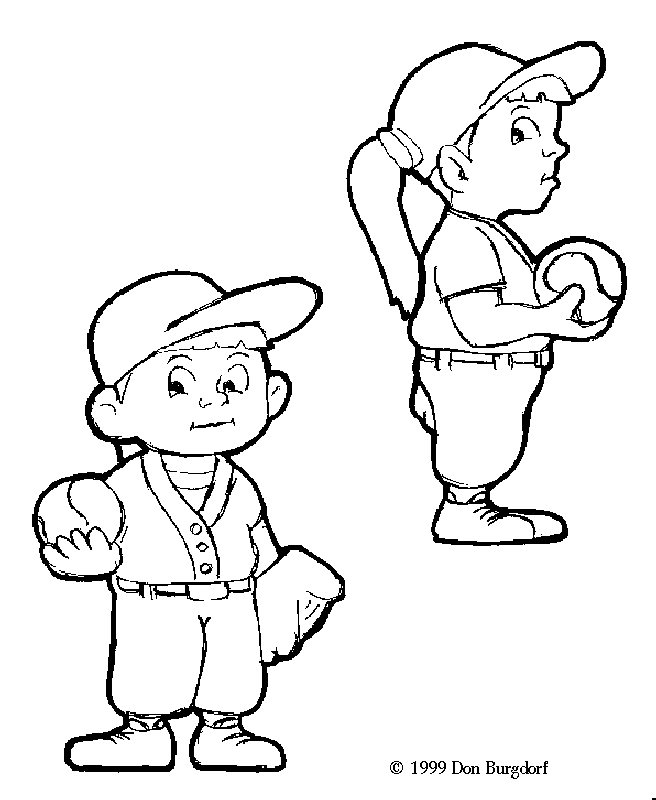 Friends Boy Little Leaguer Girl Little Leaguer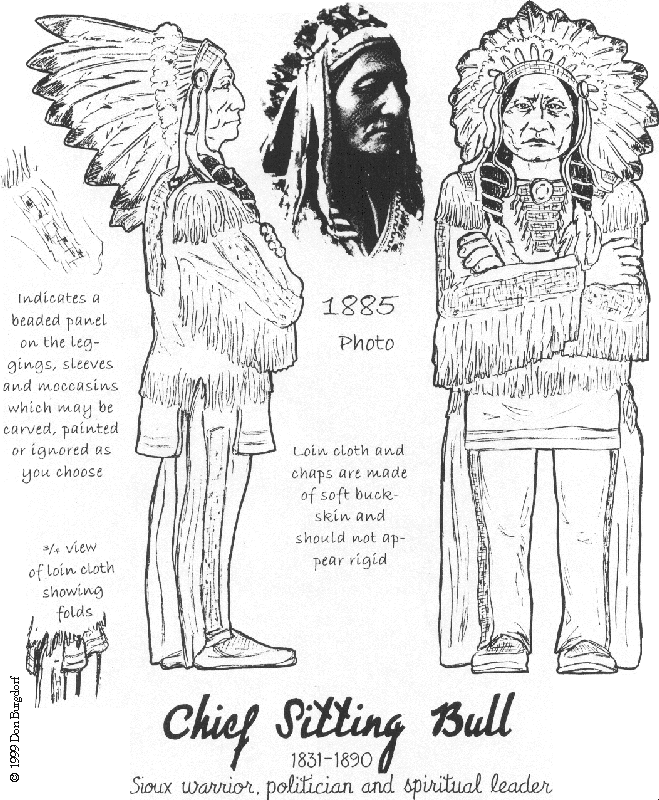 Page 1 Page 2
Chief Sitting Bull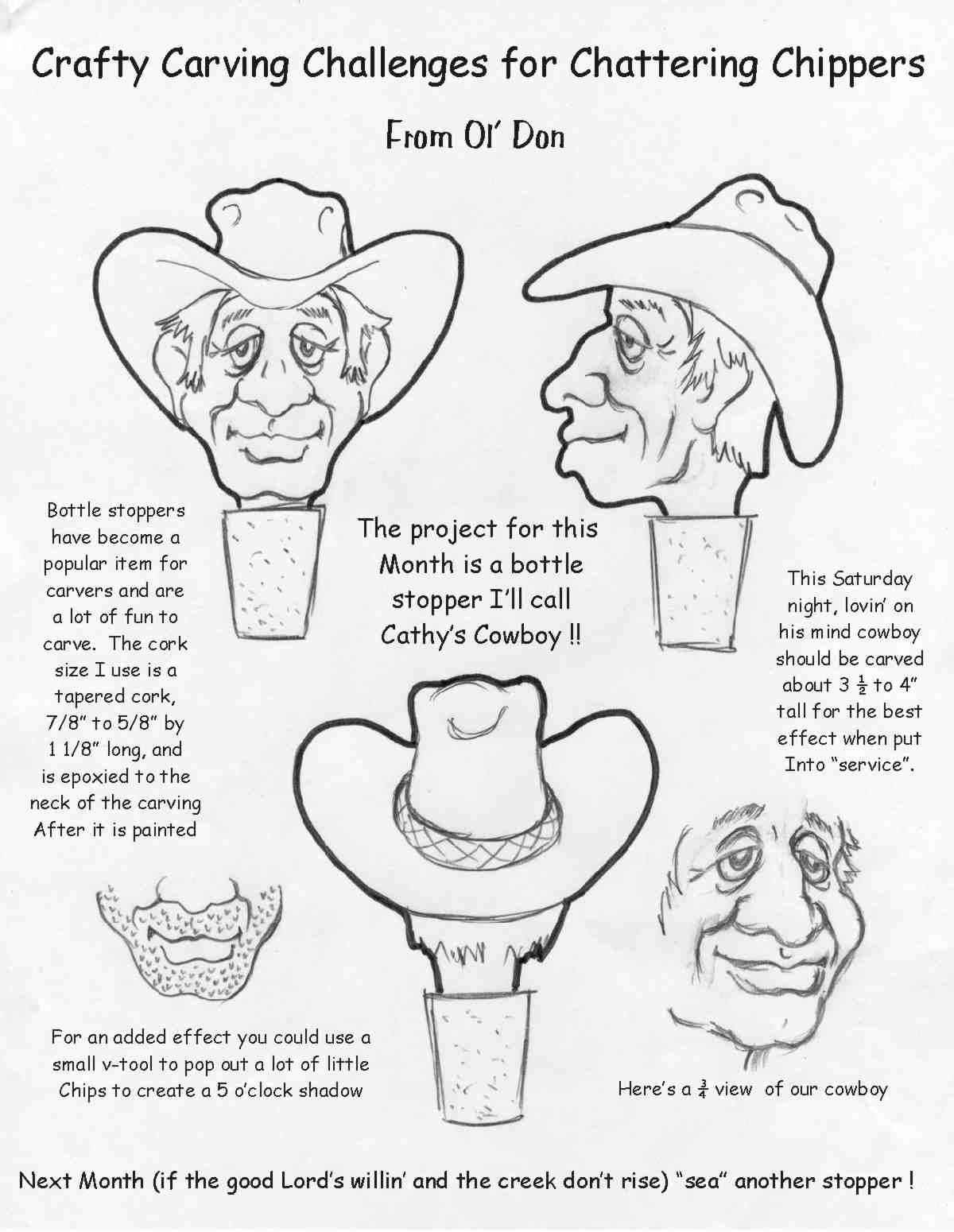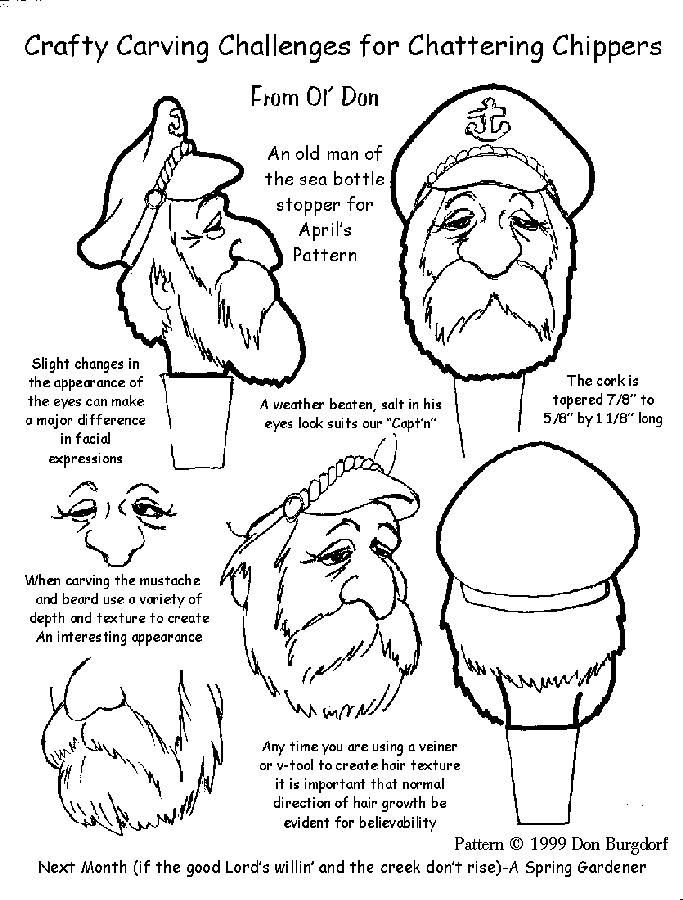 Friendship Hand Cowboy Bottlestopper Captain Bottlestopper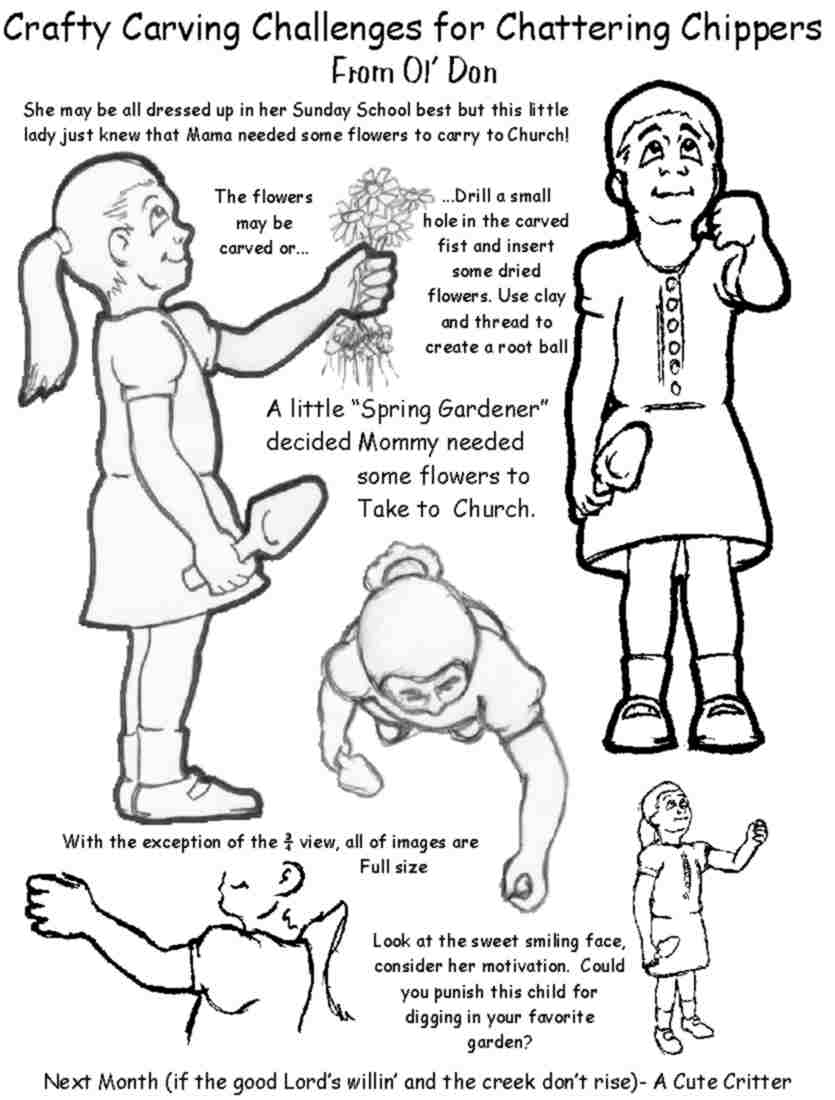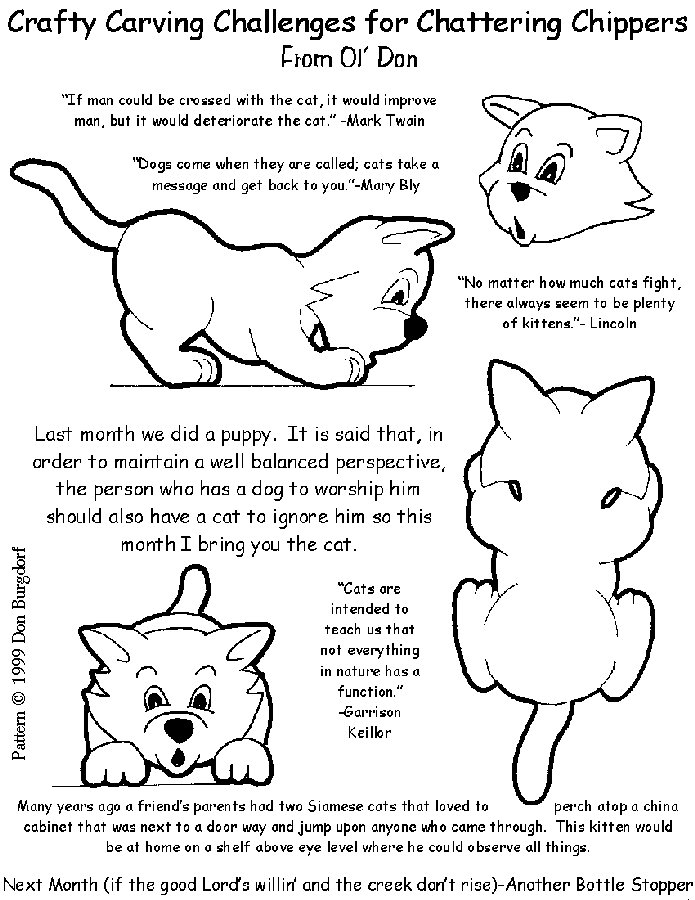 The Spring Gardner Playful Pup The Cat
---
Return to

---
Copyright by The Woodcarversporch Mail List is owned by Jud Hindes ©1998
Copyright of individual patterns is owned by the original artist as noted on each page.
---

For problems or questions regarding this web site contact woodwkn@infi.net

---
visits since 10/25/00
---

Updated 3/24/01